Your property is unique and it deserves to be marketed as such. We believe that no two properties are alike, each property has a unique story. Our job is to tell this story and make you fall in love. We want you to fall head over heels and get swept off your feet by your own listing. Why? Because then buyers will do the same.
Current tools and technology make it quite simple to list a property for sale. By entering information into the MLS system, clicking a button, the average Real Estate Agent can automatically have their listings appear for sale online and in front of buyers.
We don't do average. Ever. We certainly don't do what "most" Realtors do. We work harder. We don't just promise, we deliver.
A sales and marketing strategy is designed for every property. We think through the mind of the buyer for your specific property. This custom marketing theme dictates everything from our content and photography, staging, online strategy and targeted marketing. We use only the best tools and resources.
Wondering what this means for you? Keep reading about the TOP REASONS WHY, when you list with us, YOU WILL LOVE YOUR LISTING.
Stress-Free Listing Preparation
We know that selling your property can be stressful and time-consuming. Our Listing Team will ensure that your sale process is as seamless as possible. After a thorough pre-sale consultation, our Listing Manager will be pleased to coordinate the execution of all tasks to help prepare your property. From contractors and cleaners to de-cluttering or junk removal, we will help make it all happen.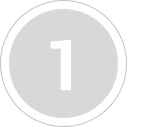 Breathtaking Photography
First impressions count. 96% of buyers start their property search online and swipe through thousands of photos to find the 'one'. Unfortunately, that can also make it harder for buyers to distinguish one listing from another. When you only have a split second to captivate a buyer's attention and have your listing stand out from the rest, the photos have to stop them in their tracks.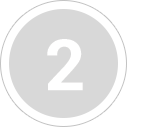 Online Advertising ( With Results!)
Over 95% of home buyers are using the Internet to search for homes, and professional photography is essential to any comprehensive marketing plan. As you know, more people will view your home online than will ever visit it personally. The biggest reason we're able to tell your Property Story is because we can control the presentation of it on our website. The MLS, listing portals, and most broker sites all pretty much follow the same standard formatting. We're not given the freedom to change too much on sites we don't control. On CallUrsula.com, the shackles have been released and we're free to show your home the way we envision it.
We drive lots of traffic to our website through our social media marketing and have therefore established a large data base of buyers that we continuously stay in touch with.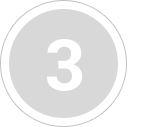 Dedicated Property Pages
Our listings are showcased on individual property pages within our website which allows us to capture potential buyer interest and easily share your listing details across multiple online platforms. We present your listing online by highlighting all marketing efforts, using large-scale professional photos of the property and adding highlights such as neighborhood amenities and area features.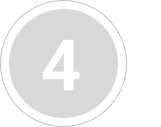 Social Media Marketing
Our team has sophisticated online marketing and social media tools to target, track and convert buyers.
For each and every property we determine the demographic profile of your potential buyer and run online campaigns that target them. We hyper-focus our ads (down to age, postal code and interests) to run campaigns that are put in front of prospective buyers multiple times and across many partner websites and search engines.
We use the industry's best systems to host a campaign strategy that includes targeted and segmented email blasts, re-targeting campaigns, just listed and open house postings.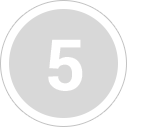 Home Staging
We focus on presentation! You will only get one opportunity to make a positive first impression with potential buyers. Well staged homes look better, photograph better, show better, and sell faster than non-staged homes.
We will advise you on how your home should look for professional photography and for potential buyers.
Ultimately, a successful sale relies heavily on how your property looks. To complement our marketing and sale strategy, we partner with the industry's best staging consultants. At your request, we will arrange staging that best suits your property.
Home staging is not decorating. Decorating appeals to the person living in the house; staging is positioning the home to appeal to the psychological needs of buyers by creating a series of impressions that build an emotional connection to help buyers imagine living in the home. A recent poll revealed that 87% of respondents said home presentation make the difference in most residential sales.
Also, while many listing agents overlook the presentation of your home and push for price reductions, the problems, whether perceived or real, still exist. Remember, price always has to match condition! 63% of buyers state that they would pay more for a house that is move-in ready!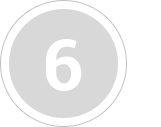 Extensive Network
Buyers: our expansive and rapidly growing network of buyer contacts will not only receive visually appealing online marketing about your listing, but they are also segmented to encourage high-quality engagement based on suitability of your listing to their needs.

Realtors: we have large local Realtor network that is we target with our online presentation of your home.
For every listing, we are committed to getting the word out about your property sale. In addition to our network, outbound sales calls are made by both our team to surrounding owners and residents introducing them to the listing opportunity and generating buyer interest.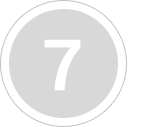 Open Houses
Strategically planned based on your property type, location and style.
With every Open House, we aim to create a buzz and energy that will generate a sense of excitement and potential fear of loss if Buyers don't act on their interest in your listing. This is successfully executed through effective marketing (to ensure the Open House is well attended) and providing all guests with a great experience.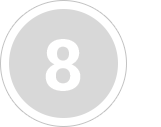 Meet Ursula & Associates
When you hire us to market and sell your property, you get our whole sales team working on your behalf, not just one solo agent. We are all full-time sales representatives, with a strong track record in sales and marketing. Combined, we have over 50 years of combined experience.

We are expertly trained in negotiations – each of us prides ourselves in the ability to get our sellers top dollar and our buyers their dream property, without overpaying.
20+
Years of Hyper-local Market Experience
#1
Selling Team in Zip Code 30189


Experiences
Read what our clients have to say


Market Report
Find the value of your home